Simply Christmas
Collide! Media is proud to present David's second album, Simply Christmas, a collection of a cappella Christmas carols sung in David's signature one-man-choir style. It's a perfect gift for friends and family - any time of the year!
TRACK LISTING
Basement Praise: A Cappella Worship
We invite you to check out David's debut CD, Basement Praise. This album is a collection of songs recorded in our basement office/studio over the course of 18 months. Each song consists of multiple live takes caught on camera and blended together for an audio-visual experience guaranteed to put a smile on your face.
Each track on Basement Praise has been re-mastered from the original recording to give you the richest possible sound. To keep up with David's latest videos, visit his YouTube channel and Facebook page.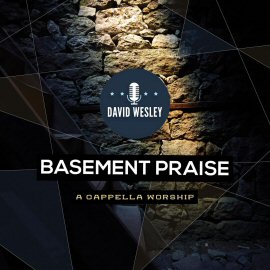 TRACK LISTING
Click title to watch original video on YouTube
The order form below will transfer you to PayPal.com for secure processing of your payment and shipping information. If you are a retailer and would like information on wholesale pricing, please contact us.